Living Stones Events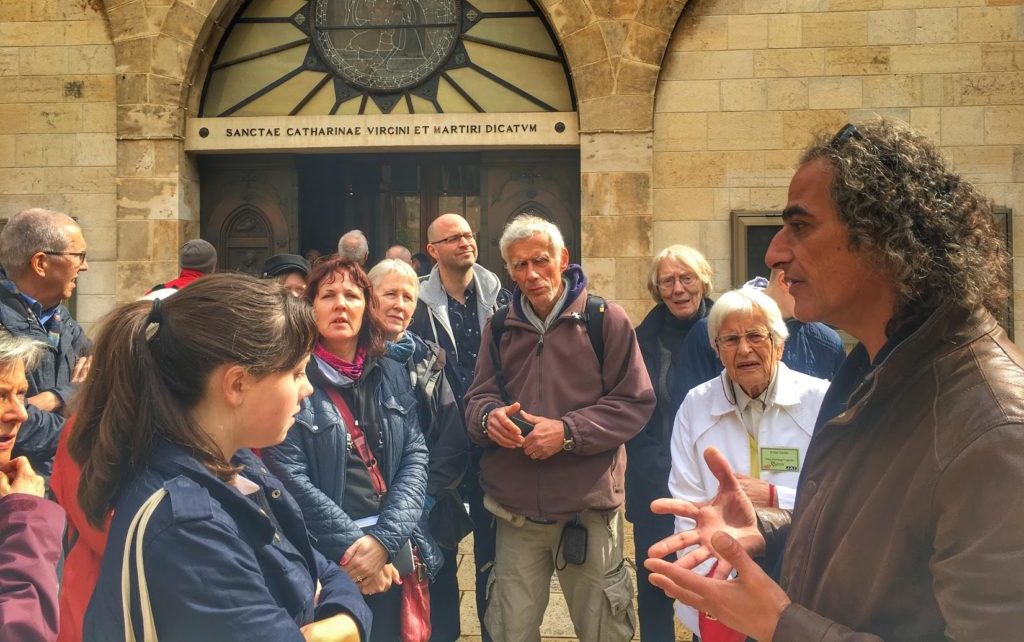 Michael Prior Memorial Lecture
Usually held in November each year, a lecture is given by a distinguished guest in celebration of the life and work of Michael Prior. The open annual lecture is usually followed by our Living Stones AGM.
2017 – Michael Prior Memorial Lecture: Sir Vincent Fean KCVO, former British Consul General to Jerusalem.
---
Living Stones Theology Group
Our ecumenical theology group meets two or three times a year for a day, usually in Oxford, to discuss a paper presented by one of the participants. For more information please contact David the convenor.
---
Living Stones Pilgrimages
On an occasional basis trustees of Living Stones organise ecumenical pilgrimages and educational visits to the Holy Land. In the past these have often occurred in January to coincide with the Week of Prayer for Christian Unity. Our trustees have a deep knowledge of, and interest in, the Middle East from many different perspectives, and this is reflected in the way we arrange a Living Stones pilgrimage. Our five priorities are to:
+ Encounter Christian communities
+ Understand the context in which they exercise their faith
+ Encourage by our presence and interest
+ Reflect and pray
+ Witness by sharing what we have experienced
Download a leaflet elaborating on the kind of pilgrimages we arrange or encourage. Details of future pilgrimages will be posted here and on our Facebook page.