The Michael Prior Fund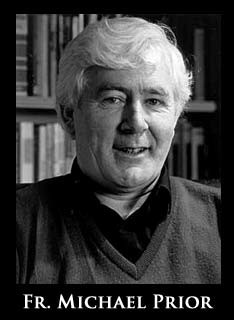 Vincentian priest and academic, Revd Professor Michael Prior C.M, was also a stalwart, fearless and vocal supporter of the rights of Palestinians, and a founder and chairman of Living Stones. Michael died suddenly in July 2004.
The reaction to his death was one of deep sadness and loss. Such was the strength of the response of his many friends and colleagues, coupled with a powerful wish to see his name and work perpetuated, that Living Stones decided to establish a memorial educational fund in his memory, focussing initially on contextual Palestinian Christian theology, Holy Land Studies, contextual pilgrimage and tourism in the Holy Land.
The primary purpose of the Fund is to provide scholarships and bursaries to promote the development of higher academic studies among Palestinians, or finance research fellowships or lectureships in an appropriate area of study at a partner institution of higher education in the Middle East. However, it is also provides financial help for conferences, lectures and sponsored visits as well as the publication of books that promote the development of research in the said areas of study.
---
The Michael Prior Memorial Fund and Scholarships
The trustees invites applications for financial help from suitably qualified persons wishing to undertake post-graduate degrees wholly, or in part, in the following areas of study aiming to benefit the Palestinian/Arab community in the Middle East:
Christianity in the Middle East
Contextual Palestinian Theology
Pilgrimage and Holy Land Studies
Studies related to advancing the interests of the Palestinian/Arab community will also be considered, such as:
Charity management
Secondary or tertiary education
Social welfare and health care
Priority will be given to those planning to study at doctoral level (PhD, D.Phil), but students applying for Masters level study (MA, MSc, MPhil) will also be considered. Preference will be given to applicants who are currently living or working in Israel/Palestine, without prejudice to religious or cultural identity. Others living outside Israel/Palestine, but with family connections to the Holy Land, will also be considered.
Applications are considered once a year, in April/May. Please apply to the Secretary of the Scholarship Fund by email.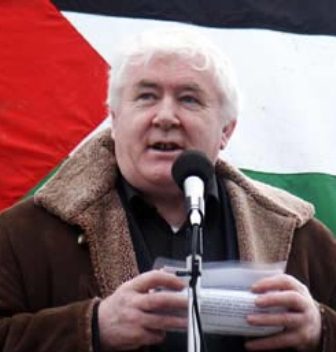 How to support the Michael Prior Fund
The Fund stands at approximately £100,000 and it is largely the interest from the fund that is used to support scholarships. Living Stones would like to extend its reach but needs to double the fund, which it aims to do in the next five years. Please consider remembering us in your Will, or making a donation in the name of a loved one.
All contributions will be gratefully received.
You can donate via a bank transfer to our LIVING STONES Bank Account No: 89137808; Code: 09 01 55 or download the donation form below.
You may also donate to the Living Stones of the Holy Land Trust through Amazon Smile.
---
Michael Prior Funded Scholars
Grace Al Zoughby
MA completed at London School of Theology, 2010. Dissertation topic 'Transforming revolution; A study on Jesus' interactions with women in the Gospel of St John and its contemporary application to a Christian Palestinian context'. PhD at London School of Theology on the subject of theological educaton
Munther Isaac
Completed PhD at Oxford Centre for Mission Studies in 2014. Thesis topic 'Theology of the Land with a special reference to the Palestinian Church'
Omar Rashid
Completed dissertation for an MSc International Development at University of Birmingham in 2014.
Title: 'Disability under occupation; At the congruence between conflict, religion and society in Palestine'.
Abed Masih Yunan
Completed an MA in Jerusalem Studies through Al Quds University in 2015, and is studying for a further 3 credits to allow transfer to higher studies elsewhere.
Ussama Salman
Completed PhD at University of Wales, Lampeter 2017. Thesis title: 'Analysis of the problems that face Palestinian Christians on their presence and identity in Jerusalem'
Archimandrite Nikodemos Anagnostopoulos
Completed a PhD at Heythrop College, University of London.
Thesis topic: 'Turkey, Religious minorities and the State; The case of the Greek Orthodox minority of Istanbul'.
Kristian Girling
Completed a PhD in Theology at Heythrop College, University of London 2016. Thesis title: 'A study of the Chaldean Catholic Church in Iraq and the diaspora of Jordan and Britain from 2003 – 2013'.
Jack Nassar
Completed a one-year Masters in Political Development and Communication at Goldsmith University in London, UK.
Nicola Atallah (MICAD at Bethlehem University)
Issa Younan (MICAD at Bethlehem University)
Rawan Sabbah Munayah (PhD at Hebrew University in social psychology and education)
Johnny BassousStudying for an MA at Bethlehem Bible College.
Emil Halloun
Completing a PhD in English Literature entitled "Amity and enmity; metaphors of weakness and strength in literature and literary theory" at Bar Ilan University, Tel Aviv.
Marcelle Zoughbi
In her first year of studies for a Masters in International Communication and Development at Bethlehem University.
Nadine Bitar
Studying for an MA in Christian Ministry at North Park University in Chicago, USA.
Andrew Ashdown
Researching for a PhD in Christian and Muslim relations in Syria, at University of Winchester, UK.